You are currently browsing the category archive for the 'General' category.
* — Incomplete in the sense that, at various points, I forgot to take pictures. I did manage, however, to make it to Missoula and back safely, which was my prime objective.
Tuesday, April 19, I left Billings for the 345-mile drive to Missoula, where I had a reading scheduled for Fact & Fiction that night. The next morning, I headed back home. In between: visits with friends, road food, inclement weather and alcohol.
Join me, won't you?
What did I leave out? Lots of stuff: pictures from the reading in Missoula, hosted by Fact & Fiction's wonderful owner, Barbara Theroux; my reunion with old friend Robert Meyerowitz, the new editor of the Missoula Independent; my kind hosts, Lisa Simon and Jason Neal and their wonderful home in the woods; cats Maynard and BeBe, who tolerated my intrusion. During the best parts of the trip, I put the camera down — which says little for my photojournalism skills but does commend my ability to fully live in the moment. I'll take that trade.
* — The world being significantly downsized, what with the price of gas.
Tomorrow — Thursday, April 7, for you calendar clutchers — I'll be giving a speech to the combined conference of the Montana Library Association and the Mountain Library Association, right here in Billings. (See, I told you it would be a small world, after all.) This happens at 2:15 p.m. at the Billings Hotel and Convention Center.
I was told that I didn't have to prepare a speech on any particular theme, which frankly is an alarming and possibly dangerous amount of latitude, but I've managed to celebrate libraries and librarians without even noting the time that my college roommate had an amorous adventure in the Fort Worth Public Library. In any case, I think that sort of thing is entirely inappropriate, especially considering it didn't happen to me.
Tomorrow's gig launches a flurry of activity on the whole be-out-in-public front. Here's the rundown:
Saturday, April 16: I'll be at Parmly Billings Library, 510 N. Broadway, at 11 a.m. for a talk and presentation on 600 Hours of Edward as part of its selection for the One Book Billings program. This will be the culmination of a week's worth of conversations around town about the book, so I predict a spike in drivers making right turns and spaghetti-eating in greater Yellowstone County. If you're interested in taking part in any of the community conversations, please call the library at 406-657-8258. The library is providing copies of the book.
Tuesday, April 19: I need no good excuse to visit Missoula. Luckily, I have a great one: I'll be at Fact & Fiction, 220 N. Higgins, at 7 p.m. to read from my new novel, The Summer Son, and sign copies of it. Please come.
Thursday, April 28: I point the car west again and head out to the University of Montana Western in Dillon for a reading as part of the school's Dances With Words program. I'll be reading selections from both books, taking questions, doing rope tricks and all kinds of other fabulous stuff.
Finally …
Monday and Tuesday, May 23-24: I'll be in New York, baby, for Book Expo America. Forty-one years into my life, I finally visit the only city in the world worth seeing, to hear New Yorkers tell it. I'm expecting an interesting collision of literary and tourism-intensive pursuits. In other words, I'll be the first person in history to wear an ascot and a fanny pack simultaneously.
I love getting to know other writers, particularly those who work in a literary area other than mine. (That sounds really bad, doesn't it? This is my area. That over there is yours. Stay out of here.) I love hearing about their work habits, the way they cultivate ideas, how they sharpen their stories. In general, I find more similarities than differences, although the differences can be stark.
Take today's guest, Jamie DeBree. Like me, she's an author who lives in Billings, Montana. Like me, she's holding down a day job and pursuing her novel-writing dreams in her off-hours. Like me, she doesn't sleep (very much). Unlike me, she writes sexually charged romances. In, uh, doing research for this interview, I read her novel Tempest and was impressed with how well she developed her characters (and, yes, she certainly brought the heat, too). Romance is not my preferred area of reading, but I enjoyed Jamie's book very much. More than that, I had to find out what led her down this particular path, as a romance writer and the proprietor of her own publishing house, Brazen Snake Books.
Here's her story:
What lit your fuse for writing? Do you recall an a-ha moment where you thought, "OK, this is what I want to do"?
I think I've always "felt" like a writer — it was back in high school that I first voiced my desire to write books. To which my parents very logically responded, "You're gonna need a real job first." Turns out, they were right. It was only a few years ago that I really decided to get serious and try to make some money with my writing, but I don't remember any specific moment, because writing has always just been there, a constant in my life, even during the years I wasn't writing anything.
You came into the business as a committed independent, even though your genre is certainly well-covered by traditional publishing houses. What was behind that decision?
When I was young and dreaming of being a writer, I always thought I'd self-publish my writing. I've always tended toward the control-freak side of things, and I'm kind of an outsider anyways, so doing it myself fits my personality. When I finally decided to actively work at publishing my books and joined the online writing community, I was hit on all sides by the "self-publishing is bad and self-publishers suck" stigma, and bought into it for a while. But the whole process of trying to write for a specific line, the hoops (that had nothing to do with writing) required to even get a manuscript on an editor's desk and the fact that as a new author I wouldn't be making much money anyways was just so overwhelmingly against the idea of building a successful career that I nearly quit writing altogether. It wasn't what I wanted from my writing experience. That's when I hit that question I think all writers eventually have to come to terms with: "Why am I doing this?"
I decided that the reason I wanted to write was simply to entertain people. And to do that, I didn't need a publishing contract with a house, I just needed a venue. I started posting a draft on my blog, I got some nice comments, and at the same time, self-publishing was starting to be a more acceptable option (the stigma is still there, but it's far easier to deal with these days). Excited that finally I could do it myself, I jumped into the self-pub pool and haven't looked back since I made my first sale.
You and I have talked a fair amount about characterization. Why is it so important to your sexually charged stories?
Characters are the heart of any story, in my opinion. My characters drive the plot, and what they're thinking and feeling at any given time is what keeps that all-important sexual tension high, and determines what happens next both in the story and in their growing relationship. To that end, I do my best to get deep into my character's heads and pay attention to what they would logically be thinking and feeling from moment to moment and write from that, even if it doesn't fit the plot I originally envisioned. I think this makes the entire relationship more realistic than if I try to make it fit a certain "box," though it does get pretty messy sometimes as far as fears, insecurities and stubbornness go. Unlike real life though, the relationships in my books always work out in the end — usually without any extra help from me.
What's your personal aesthetic for a sex scene?
Hot, but not crass, if that makes any sense. A sex scene without emotion is porn, and that's not what I write. I like frank language and I want to feel what each character is feeling throughout. I think a lot can be learned about characters in the heat of a very sexually charged moment. I try to invoke a physical response in the reader, to bring them right into the story with the characters so they're just as invested in the relationship. Emotions are often invoked or magnified by the senses — touch, taste, sight, smell, sound. I try to use all of those to make the scene very real, and show the reader the emotions that my characters are going through at that point in time. If it makes things more complicated when it's over, all the better.
You and Carol Buchanan — two writers who are working entirely different parts of the literary universe — have teamed up to write a series of blog posts on sex scenes. How in the world did that partnership come about?
Actually, it was Carol's idea. She e-mailed me last fall, having read one of the draft sex scenes on my blog, and asked if I'd like to collaborate with her on a comparison in styles for writing sex scenes. Naturally I couldn't turn down an offer like that. It's been a lot of fun to study the angle from our very different genres and perspectives. I think we're both learning a lot from each other, and clarifying our own processes as we explore the subject in blog articles.
You're a transparent writer, in that you post weekly your progress on a story. Why do that, as opposed to rolling it out when you're done?
Motivation, mostly. I'm a writer who needs an audience — while many writers claim to write for themselves first, I write predominantly to entertain others. While I do occasionally work on drafts that aren't serialized, I'm happiest when I know someone's waiting for the next installment.
There are a lot of other benefits I get from it — my drafts, while still rough, have improved immensely because I'm very conscious that people read them as I go. I tend to plot on the fly (i.e., I don't really outline), and serializing forces me to maintain a linear plot and pay very close attention to continuity while I'm drafting — which means less work for me on the revision side. I also have to re-orient readers quickly at the beginning of each scene, and entice them to come back for the next one at the end, so it's helped me learn how to keep readers turning the page (or so I've been told, anyways). It's basically my practice arena, and I invite readers to watch just exactly how a story is "born" in my world. I see no reason for it to be some mystical, secret thing we writers hide away. Nearly all creative endeavors are messy in the beginning, and I don't think we should be afraid or ashamed of that.
Like many (most?) other writers, you have a day job. How do you balance your time among that, the writing, your husband and home life, etc.?
I like quiet when I'm writing, which means my normal writing hours are between around 11 pm and 1 am (2 am if the scene of the day is particularly frustrating), after the dogs and my husband are settled for the night. I can't edit that late (the analytical portion of my brain tends to fade out earlier), so a lot of revisions/editing take place while I'm watching TV in the evenings and on the weekends. I've been known to load my draft on my Kindle and head to the break room at 10 am and 3 pm for 15-minute editing sessions at the day job too. Writing is basically a second job for me — in the evenings after dinner I'm writing blog posts, updating my web sites, socializing on various online platforms (ie, marketing), and watching TV with my husband. Luckily, I'm a very good multitasker and also very disciplined (I love routines and keep fairly strict schedules), so somehow it all gets done. Although I've been trying to remember to order more business cards for three weeks now … and please don't stop by without calling, so I have time to vacuum and pick up the dog toys.
What do you read for pleasure?
Whatever I can get my hands on, really — I generally have 2-3 books going at any given time. My parents always encouraged reading widely across genres for a well-rounded experience when I was young and I've kept that habit. So while romance (all sub-genres), erotica and thrillers are the genres I read in most, I also read mysteries, sci-fi, fantasy, urban fantasy, westerns and literary novels as they come my way. The only genre I really don't read much of is young adult — I have nothing against the genre, it just doesn't hold my interest (and didn't really even when I was young).
What's next from you?
I'm nearly finished with the serial draft of The Biker's Wench, the first book in my Fantasy Ranch series scheduled for release this coming July. Monica Burns is running from a forced marriage and ends up at a ranch outside Reno, Nevada, that specializes in making adult fantasies come true. Her father finds her there, but before she can run again she gets an unexpected offer of help from Harley Majors, the owner of the ranch. She reluctantly accepts, but her father turns the tables on them and dangerous chaos ensues as they work to outwit her father and win her freedom once and for all.
I'm also working on revisions to Her Private Chef, a novel I wrote a couple years ago about a split-personality food critic and a popular TV chef with the power to ruin her career. I plan to finish that up and release it sometime next fall. It's a fun story, and I'm excited to finally be working on it again.
*****
LINKS
Jamie DeBree's website: http://jamiedebree.com
Purchase links for Jamie's books: http://brazensnakebooks.com
Jamie's blog: http://varietypages.jamiedebree.com
Jamie's page on Facebook: http://www.facebook.com/NovelistJamieDeBree
Jamie's Twitter feed: http://www.twitter.com/JamieDeBree
You've read the interview, I hope. If you haven't, get over there and read the damned interview!
Now's your chance to win Volt, the debut short-story collection from Alan Heathcock. This book is racking up some seriously good reviews, including this one from the Kansas City Star over the weekend:
It would be easy to call these stories dark because of the heavy themes of death and despair, but there's far more going on than bleakness. What's at stake is the notion that we can deal with grief and sorrow and yet maintain a life of purpose and hope.
For one lucky reader (U.S. or Canada only, please) I have a copy of this fine book, provided to me by the publisher, Graywolf Press. It's in fine condition, save for a couple of dog-eared pages, the residue of my reading it. To enter, simply leave a comment on this post. It's just that easy.
We'll let this one run for a week. Next Monday (March 7th), I'll draw the winner's name.
Good luck.
UPDATE: Kathy P. wins the book. Congratulations!
Assuming the world continues spinning on its axis for the next 24 hours or so, I'll be at a book signing tomorrow (Saturday, Feb. 19). Here's the skinny:
Red Lodge Books, 11 N. Broadway, Red Lodge, Montana, from 3 to 5 p.m. You should certainly come for The Summer Son, but if that's not enough to sway you, owner Gary Robson has a killer lineup of cigars and makes a mean cup of tea. You won't want to miss that.
My first week back on the terra firma of Montana has been a bit of a whirlwind. A recap:
I offered up my advice to the lovelorn in this month's issue of Magic City magazine. The value of that advice is debatable, but perhaps it might squeeze a belly laugh out of you.
Charles Apple, the relentless blogging machine at the American Copy Editors Society, featured a Q&A with me at the Visual Side of Journalism. And I totally wasn't lying when I said I enjoyed being edited. I promise.
Largehearted Boy, one of the coolest blogs out there, featured The Summer Son in its Book Notes series, where authors pick a playlist for their book. And despite the presence of Randy VanWarmer, Robert John and, God help me, Peaches & Herb, it's not as schlocky as you might imagine.
Novelist Linda Sandifer brought me aboard her Writing Out West blog for a Q&A.
And then, just today, as if I weren't growing weary of my own words, I have a piece up at Genna Sarnak's Reading, Writing, & The World of Words on the useless distinctions between literary and genre fiction.
Also, just as a bit of a housekeeping chore:
A reminder that a giveaway of a SIGNED copy of Jonathan Evison's brilliant West of Here is still going on here at the ol' blog. Just cruise over to the original post and leave a comment, and you're entered (U.S. and Canadian residents only, please). This will be one of the "it" books of 2011. It made its debut on the New York Times bestseller list this week at No. 35. Expect it to climb.
If you'd like to double down on your chances of reeling in a copy of this book, cruise over to David Abrams' The Quivering Pen, where he's offering it as his Friday freebie.
The prolonged absence from this here blog was due to one thing, and one thing only:
I took a vacation. I went to the Seattle area for a week, mixed in a couple of bookstore appearances, but mostly I lounged around in book-induced bliss. Hung out with friends. Ate breakfast at a bowling alley every morning. Rode ferries. Met new folks. It was as good a use of a week as I've had in a long, long time.
Meanwhile, The Summer Son continues to chug along. In fact, if you're a proud Kindle owner, you can now get it for just 99 cents. That's a hell of a deal, I don't care who you are.
And now you're saying, "Great, Lancaster, but what's in it for me? I mean, besides a 99-cent e-book."
I'll tell you what's in it for you: I attended the Jonathan Evison launch party in Seattle and absconded with a signed hardcover copy of his new novel, the much-celebrated West of Here. And I'm giving it away, right here. That's right: Signed hardcover. Giving it away.
You want it? Just leave a comment below and you'll be entered. To really gin up the competition for this one, I'm going to leave the contest open for a week. Next Wednesday (Feb. 23), I'll choose a winner by random drawing.
For the sake of my finances, let's confine this one to people in the U.S. and Canada.
UPDATE: Just drew the winning name: It's Brett Kruger. Congratulations!
I cannot wait to give away this ARC. CAN'T WAIT!
You may have noticed that I'm just a little more than slightly excited about the release of Jonathan Evison's second novel. If you haven't noticed, let me refresh your memory: There was this. And this. And this. And this.
And now, this: I'm shipping off the beautiful advance reader copy that was given to me a couple of months ago, to clear room on my shelves for the hardcover copy of the book when it's released on Feb. 15.
This book is getting serious, serious adulation, and it's a darling of indie booksellers everywhere — first, because it's a fantastic book, and second, because Jon is the genuine article, a man as forthright and kind as he is talented.
I cannot exhort you strongly enough: Leave a comment and try to win this book. You will not be disappointed.
I'll cut off entries sometime tomorrow (Tuesday) and pick a winner.
Update, 7:37 a.m.: Heather Cox wins the drawing for the West of Here ARC. Thanks, everybody, for entering.
It's release week for The Summer Son, so I'm expecting to see some editorial reviews rolling in over the next several days.
First up is a beautiful review from The Billings Gazette (where I work, I should add for the record). Reviewer Chris Rubich writes:
Mitch's journey to his father and back through the past couldn't be in better hands than those of Billings author Craig Lancaster in The Summer Son.

In his debut novel, 600 Hours of Edward, Lancaster showed his mastery in exploring the pain and love in such relationships. That skill earned him the High Plains Book Award for first book and the book's selection as a 2009 Montana Honor Book, as well as praise from disabilities groups for his sensitive look at a man struggling with Asperger's syndrome.

Both books are set in Billings, and both blend piercing pain with humor and realism.

While 600 hours define Edward and offer a chance to change his life, a single summer leaves a heavy imprint that marks Mitch across the decades.
The book comes out Tuesday. If you're in the Billings area, there are several events coming up where you can get a copy:
This coming Friday, from 6 to 8 p.m. at Travel Cafe (313 N. Broadway), there will be a launch party with a couple of readings, signed books for sale, snacks, a cash bar and music by special guest Dan Page.
The next day, I'll be at the Billings Barnes & Noble (530 S. 24th St. West) from 2 to 4 p.m. for a reading and to sign copies.
Saturday, Feb. 5, I'll be at the Billings Hastings (1603 Grand Ave.) from 1 to 3 p.m. for a signing.
And if you're in Bozeman, catch me on Monday, Jan. 31, at the Country Bookshelf (28 W. Main Street) at 7 p.m. for a reading and signing.
For everyone else: The book will be available in paperback and Kindle starting Tuesday. Order if from your favorite bookseller or at Amazon.com. Please!
*****
Finally, one last note about launch week: Monday starts a two-week stretch where I'll be popping up on various book- and publishing-related blogs with guest posts, interviews and all kinds of other fabulous stuff. At each stop, a signed copy of The Summer Son is being given away, so follow along and throw your name into the mix.
For a rundown on the sites and dates, go here.
My friend and fellow author Kristen Tsetsi has put her considerable will and energy behind an intriguing idea: She wants TIME magazine to make the military family its Person of the Year. What's more, she wants you to want this, too, and you can join her Facebook campaign by going here.
Kristen was good enough to take a few questions about the campaign:
What was the impetus behind this?
I was watching the announcement of the 2010 TIME Person of the Year on either Morning Joe or the Today show, and when they announced who it was, I thought, "They should make it 'the service member.' "
Curious, I looked up the list of TIME's people of the year, and I discovered the service member has been PoY twice: in 1950 it was "The American Fighting-Man," and in 2003 it was "The American Soldier." Naturally, my next thought was, "It should be the military family."
Person of the Year is given to the person, group, or thing that has most influenced the culture or the news during the past year. The military family has easily had a cultural impact in the last year: every time the war, a soldier, or the military is in the news, so is a military family by extension. When a soldier dies, the media jumps to interview the family members trying to deal with the loss. (Or, they used to. These days, Lindsay Lohan's rehab seems much more interesting to them. A few days ago, two soldier deaths in Iraq got less than 10 seconds of coverage, but Lohan was given a full feature story for getting out of rehab, or not getting out of rehab, or something to do with her drinking and drug habit or quitting thereof. I'm sure it was important, whatever it was.)
Additionally, the military family has had an incredible impact on pop culture. Army Wives is entering its fifth season this year, E! just aired a special on the military spouse, Oprah has done several episodes that recognize the military family, and in terms of larger cultural impact, how likely do you think it is that we'd have nearly as many volunteer forces as we do if there weren't extended family members available to take care of soldiers' children?
What sort of traction have you gotten so far?
New-tire traction. Since Dec. 16, the Facebook page already has 245 fans (note: It's 281 now). Not enough to get media attention, but it's a nice number for the length of time the page has been up. Military Avenue, created by a retired Air Force Colonel, Dale Kissinger, has interviewed me, I've been invited to write a blog post for a Kentucky NPR station's website, and others are contacting me to ask how they can help.
Why this year? Is there a particular "hook" upon which to hang this?
Can you think of a time in media history in which a television show about military families has entered its 5th season (or even HAD a season)? That, and it's already been over a decade since the conflicts we're involved in began. Why not now?
You've had to wait out the deployment of your husband, Ian. What part(s) of that experience can those of us who've never done it not imagine?
People who have had family members or others they love in ICU know what it's like, even if they don't know it. It's day after day of not knowing whether the person you love will die, to put it simply. It's a constant, nagging thought, no matter what you're doing. And it colors every minute.
How do you define a military family? Are we talking spouses, parents, siblings and children, or does it go wider than that?
Wider. When Ian deployed, we weren't married, but I considered him my "family" and there would have been nothing worse than losing him. That we're married now doesn't mean I'll suffer the loss any more than if we weren't married. The military family, as far as I'm concerned, includes anyone who so loves the deployed service member that their death would have a devastating impact.
Okay, you're sitting here, waiting, and your loved one is overseas, in the line of fire. How do you cope with abstractions as people here at home debate the merits of war or troop levels or whether they're being given the equipment to do their jobs?
When Ian was in Iraq, I watched Trading Spaces when it was still on. A woman cried after seeing her newly decorated home. I thought, "People are flying and shooting and taking cover in a desert, and you're crying over paint?" I also watched the embedded reporters sending live broadcasts of the war 24-7 when the Iraq business started, and on one hand I thought, "You think this is a war movie? Do you not know you might catch someone being killed and that person might be someone's spouse/parent/sibling/child?" On the other hand, it allowed me to feel confident that because I wasn't hearing about it, nothing had happened to MY person in the Middle East. (Until Asan Akbar of the 101st grenaded his own troops, which was immediately reported and had me in a panic until Ian, in the 101st at the time, called me.)
I listened to the various news-people debates and I rolled my eyes at their opinions because they were coming from a safe place behind a glass desk upon which sat fresh coffee and a stack of notes.
How do you cope? I guess you just get pissed off at the silly things people find "important," envy those who don't have anyone in immediate danger, and live on hope and assumptions of a safe return.
I'm going to play cynic for a minute: You have a novel coming out, Pretty Much True …, that chronicles one woman's life on the homefront. So you're just ginning up interest in that, right?
No, I'm not. However, in the interest of absolute honesty, if this leads to future sales of Pretty Much True…, I won't be disappointed. I wrote it to paint an intimate picture of the personal, political, and psychological experience, and I think it's one most people haven't been introduced to, but should. That said, when I had the idea for this, Pretty Much True… wasn't even a thought, and I have no interest in linking to anything having to do with it on the facebook page created for this effort. The most information I give about myself on the page is my e-mail address, and the writing I link to is written by other people.
I'm going to play skeptic for a minute: Person of the Year ought to recognize achievements toward peace, not the making of war. What do you say?
I say, as TIME says, that PoY isn't an honor, but a recognition. Big difference. (And military families aren't involved in the making of war. At least, no more than any other voter.)
How can someone who's on board with this idea help?
By simply clicking "like." I don't want anyone's money, I don't want anyone to commit to receiving newsletters, and I don't want anyone to do anything else that would cut into their day. All I want is a "like." It's the easiest possible thing to do, and what's more, if it works, that very small, two-second act could actually have an impact. TIME editor Richard Stengel says of PoY, "The challenge is presenting something people know in a new way." People think they know the military family, but all they know are yellow ribbons and crying families. There's much more to know, and this can help spread that awareness.
Resolution for 2011: More blogging.
The stats helper monkeys at WordPress.com mulled over how this blog did in 2010, and here's a high-level summary of its overall blog health: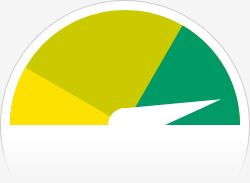 The Blog-Health-o-Meter™ reads Wow.
Crunchy numbers
A Boeing 747-400 passenger jet can hold 416 passengers. This blog was viewed about 5,300 times in 2010. That's about 13 full 747s.
In 2010, there were 59 new posts, growing the total archive of this blog to 149 posts. There were 66 pictures uploaded, taking up a total of 17mb. That's about 1 pictures per week.
The busiest day of the year was July 22nd with 136 views. The most popular post that day was Copy editor's burden.
Where did they come from?
The top referring sites in 2010 were networkedblogs.com, facebook.com, mmarkmiller.wordpress.com, kristentsetsi.wordpress.com, and muellerstuff.blogspot.com.
Some visitors came searching, mostly for craig lancaster, missoula, clark howat, "craig lancaster", and karate kid ii. (I love that last one.)
Attractions in 2010
These are the posts and pages that got the most views in 2010.
1
Copy editor's burden July 2010
4 comments
2
About Craig August 2009
1 comment
3
About Craig's novels September 2009
6 comments
4
Brian October 2010
9 comments and 1 Like on WordPress.com,
5
Package envy August 2010
6 comments and 1 Like on WordPress.com,